For any assistance on Accessibility Room availability and Hotel facility information, Or for any special requests kindly contact Hotel +1 (508) 643-2900.
For north Attleboro lodging that provides all the necessities of life on the road, look no further than Knights Inn North Attleboro. For just a quick stop on the road, we have all the basics you need in our spacious and clean rooms. If you're visiting for work and looking to stay for longer contact the hotel and we can organize discounted corporate rates, or group room hotel blocks.
In-Room Amenities
Expect to be met with comfort and relaxation in all of our North Attleboro hotel rooms. Our full-service-in-room amenities offer you all of the modern comforts of home. Appreciate the use of property-wide high-speed Wi-Fi and wake up each morning to complimentary breakfast. Our rooms promise the convenience of food and beverage essentials like a mini-fridge and microwave. Book your stay in our-Attleboro lodging today!
---
Standard Queen Bed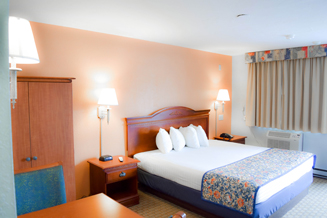 1 Queen Bed, 2 Person
Our 16 Standard Queen rooms are the ideal Attleboro hotel rooms for travelers on the go. Enjoy a convenient microwave, mini-fridge, and all the space you need to unpack, kick back, and relax.
---
2 Queen Beds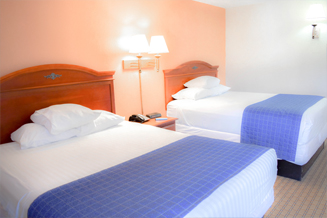 2 Queen Beds, 4 Person
This rooMs two queen beds share space In one spacious room, with a variety of convenient amenities at your fingertips, in addition to our complimentary continental breakfast spread available to guests every morning.
---
2 Room Suite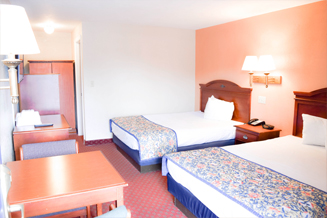 2 Queen Beds, 4 Person
Upgrade to Attleboro lodging that gives you a little bit more privacy. This room has two queen beds, one in a separate bedroom and another in the main room. Enjoy additional amenities and complimentary breakfast.
---
1 Queen Accessible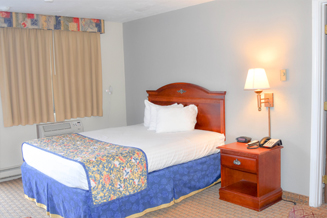 1 Queen Bed, 2 Person
This accessible Attleboro lodging has all the features of our standard rooms, as well as safety rails in the bathroom, and enough space to provide ample turning radius in the room's main space.
---